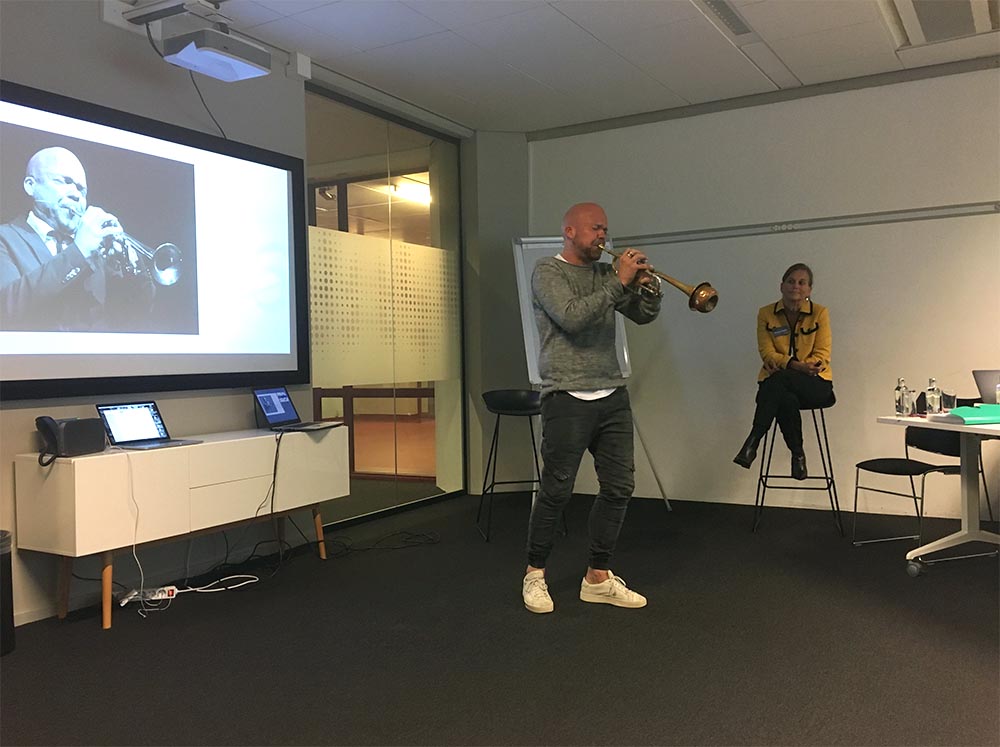 On the 24th of September the first Kick-off Meeting of SYMPHONY took place.
The meeting was opened by André Heuvelman (performer, inspiratory and trompist), after the enjoying his translation of Si dolce e Itormento the SYMPHONY between all team members started.
Soon discussions and cross-pollination of all workpackages started leading to great ideas on how to make sure our milestones and deliverables can be met.
We ended this inspiring morning with a lunch guided by violin and cello.